small town stuffing ...
Is your small town just a great place to visit or is it also a great place to live?

Press Release 11/1/2010:
Blue Lakeside Treasures opens for the holiday season in new location.
A treasure trove of antique and art glass can now be found at Blue Lakeside Treasures new location in Shipshewana, In, at the Morton St. Market, 145 N. Morton St. The store opened on Oct. 14, 2010, with a grand opening clebration to start on Monday Nov 1, 2010.
"With aged hardwood floors, window displays and plenty of nooks and crannies for Blue Lakeside Treasure merchandise, you can return to the past and pick up a treasure for your own", said Jim Thurber, owner. He started the business in 2008 with his wife, Judy. The two have treasures from Colorado, Michigan, Indiana, Illinois and the surrounding area. "We really hunt out the special items so you won't find the ordinary in our store." said Judy.
Blue Lakeside, which specializes in glassware, previously was located at the American Countryside Farmers Market in Elkhart, In. The company is one of the few businesses to feature Mosser Glass. Blue Lakeside carries a number of lines by Mosser Glass, which is known for its hand-pressed glassware. "You can also find unique gifts, antiques and a few old-time surprises". said Thurber
Even with the difficult economy, Blue Lakeside has seen its customer base and interest in their merchandise grow. "We have customers that use us exclusively to locate unique glassware." said Thurber You can find Fenton, Gibson, Pilgrim, Carnival, Depression glass etc. among others at Blue Lakeside.
Blue Lakeside Treasure's grand opening celebration will feature a number of specials to kick off the holidays. Specifically, shoppers are encouraged to become Facebook fans of Blue Lakeside Treasures, where special promotions will be featured with discounts for customers.
Information about new inventory is also often posted on the page.
Blue Lakeside Treasures is open Monday through Saturday 9am until 5pm. For more information see their Facebook page or contact Jim Thurber at 574-238-6378.
LADIES >>> YOUR ATTENTION PLEASE >>>
Shipshewana just welcomed a brand new store into it's quaint, yet sprawling small town. Do you LOVE primitave/country? If so, then I have found the PERFECT place for you! Off the beaten path but well worth visiting ... HOMESTEAD POPCORN & CRAFTS located at 6425N 675W Shipshewana, IN. 46565 (just off of SR 120 - North of SR5)
voicemail: 260-768-4771 tell Ms. Loretta that Brenda sent you!
less than 10 minutes from downtown Shipshewana
less than 18 minutes from downtown Middlebury
less than 30 minutes from downtown Bristol
DO YOURSELF A FAVOR AND STOP IN!!! This little store is loaded to the brim with all good things country/primitive and for just a fraction of the price you will find these same goods anywhere else!
These items are brand new and yet ... LOWER THAN GARAGE SALE PRICING!!! YOU WON'T BELIEVE IT UNTIL YOU SEE IT!!!
Announcing the best lil' steakhouse
(also, thus far, the best kept secret in Shipshewana)
... DO YOURSELF A FAVOR and visit
THE FRONTIER STEAKHOUSE
(260) 768-4544
Our little towns are just filled to the brim with good things...
Middlebury is a quiet little town. Our "downtown" somehow gets dressed up real pretty for the holidays. We have an inviting little park downtown that children love to play in. We've all watched as our little town has stretched her arms and grown quite a bit and yet she still manages to be just a sleepy little place with a lot of down-home antique charm. A great place to visit or live!

Thanks to all who support:
MIDDLEBURY
WALKS
FOR
THE CURE
This year the run will be held on Sunday, October 4, 2009. The keynote speaker this year is Muffet McGraw; Head Coach for Notre Dame Women's Basketball. This year marks the
5th ANNUAL BREAST CANCER WALK
as well as Nean Smith's 5th year cancer-free!!! All questions pertaining to the event may be directed to Nean at (574) 825-2860. Let's make this OUR BIGGEST EFFORT YET!!! For those of you who won't be able to attend but would still like to donate:Mail donations(check payable to):United Cancer Services of Elkhart County23971 US 33 EastElkhart, IN 46517


Earnestly seeking current events that you know of in our community.
*******DRUM********ROLL*********
TAAAAAA****DAAAAAAAAAAAA***
Looking for a great place to groom your pet?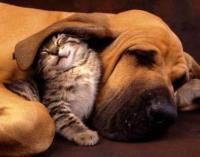 Look no further!
Shawn & Sara @DUNKIN DOGGIES
are your pet's dream come true when it comes to bath time.
They lovingly handle your pet's individual needs from the time they walk in the door until they leave.
Talk about your pampered pet!
My pups give them 2 paws up ... the highest honor!

Give them a call at 574-825-0948 they are conveniently located at
53150 SR 13 Middlebury (close to 13 & 120)


Visit the Lily Pad in downtown Middlebury for the finest in lightly loved children's clothing & furniture
Please contribute something here... we have lots of room to grow!

spring where are you
i have waited long it's true
to feel your warm, soft breezes
and see your clouds of blue
i listen for the chirping
of your birds perched in their trees
i long for your soft rains
sent especially for me
hasten spring, oh hasten please
to end these long, cold days
let me bask in your glory
and feel the sun's warm rays
-bd

Please click on the page you would like to visit next:
"We make a living by what we get, but we make a life by what we give." - Winston Churchill