To this day I have no idea why I did it. My father, who traveled extensively when I was young, had brought home a Christmas gift for my mother and laid it beneath the tree. I knew what it was. That particular gift was the same every year. A bag of Goetz Caramels from Chicago. We lived in Springfield and they didn't sell them there. My mother looked forward to that candy every year ... it was her favorite. It was my favorite too and long story short ... I had every single one of those candies eaten by Christmas morning. I learned some very important lessons that year ... lessons that are imprinted on my heart forever. I learned of morals, love, integrity and undeserved forgiveness. -bd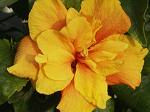 He was the most magnificent animal I had ever seen. Jay. I had mentioned one evening that I longed to have a horse of my own. Little did I know all of the work involved in owning a horse. None of that mattered. The only thing I could think of is how much I would be riding him. How we would fly across open fields and walk lazily down country roads. I dreamt of his mane flying thru and mixing with my own hair as the wind kept me crouched low on his back. We would sprout wings! Well, I'm sure you've all heard of the "be careful what you ask for" warning. I just didn't heed it. I asked and I received and oh my goodness ... what was I doing? Those first few weeks together found us almost inseparable. I would lay, for long hours, in his pasture reading a book as he would quietly chew the grass around me and once in a while nuzzle me with that big long face of his. He was always so careful not to step on me and I was so "green" that I never realized that he could do me great bodily harm without even meaning to. To me he was like a big overgrown puppy. We became so very close. His name was Jay when he came to me. I asked him within a few days of bringing him home if I could change his name. He gave me a very penetrating look and then turned his back on me. Just like that. I got the message loud and clear and told him so. He then turned back to face me and brushed my arm with his neck. Jay would forever be Jay. I spoiled him and fed him so much grain and food it's a wonder he didn't get sick. He didn't though ... no matter what I did, he survived it. Apple treats, salt licks, mineral licks, alfalfa, sweet feed ... he loved it all and always begged for more. I always obliged him. I didn't know any better. Makes me smile to think back on it. I bet I fed him 5 buckets of grain a day. Maybe a month or two into having him I moved him to a stables here in Middlebury. He loved being with the other horses and it worked out great for me. Now he was fed by someone else, someone else called the ferrier, someone else made sure the vet was there when he was needed. Jay and I had a very happy and full first year together. Sometime into the second year I began traveling more than ever and rarely found time to visit him. I missed him horribly but life at that point had me swept away on a current I couldn't escape. The years flew by and circumstances dictated our new schedule of seeing one another. Today he belongs to someone else. In 2006 my life took an unexpected path and I had no idea how I was going to be able to keep him. I asked my friend who boards him to put the word out that he was for sale. She did and within mere days he was sold. He is still at the stable. I still see him once in a while. I long for him to be mine again but I know that one day soon he will be off to his new home in South Bend and life's current will totally sweep him away from everything but my memories. I love Jay. It was a "love at first sight" that endured the test of time and circumstance. I owe him a lot for he taught me so many things that only a magnificent animal like that can. -bd
| | | |
| --- | --- | --- |
| | | Jay n me |
Love woke me up this morning
and put me to bed last night.
Love wove itself like threads in and out of my prayers ... surrounding each one and protecting it ... lifting them all to my Father's ear. Love makes the impossible, possible. -bd
there you sit, day after day. i watch you and learn from you. you studiously address your work and let your mind formulate new ways to make our days easier. we break bread together, we laugh together, we cry together. many times we have entrusted each other with matters of the heart. we are family. we are sisters in the Lord. we are years apart in age and yet timeless in our appreciation and love for one another.
i thank God for you. every day i watch as you grow and mature into a more beautiful person and i wonder what God has in store for you in your future.
you are strong with a quiet reserve. there are many things i admire about you. i am most intrigued by the fact that i see you doing some of the same things i did at your age and I marvel at your tenacity. you are a rose amongst many thorns.
-bd
Wow, isn't it amazing? You are really old! :) I mean, think about it ... you're 30! That's just crazy! Where did time go? How did this happen? I remember the very first time I cradled your small head in my arms. You were so tiny and I had never before held something so seemingly fragile. I was amazed at your ability to immediately capture my heart. You've held onto it ever since. In that instant it was if no one and nothing else mattered. You were my new focus ... the subject of my undivided attention. Now you are grown with babies of your own and you too are aware of how each child has the uncanny capability to steal your identity and create in you a new identity ... their parent. No matter how many babies you have you experience this phenomenon with every one. It is a beautiful scrap of life's fabric. -bd
Daisy has been in my life for 4 years now. It seems like just yesterday I went to Monica's house to see her for the very first time. I had paid for her before she was ever born. I couldn't wait! Monica had called to tell me that Daisy's mom took a bad fall off of the porch swing. A week later I got another call. She was having her pups and two were born stillborn so far. Daisy was the last to be born and the only survivor. She weighed 8 oz. Here she is all of these years later a strong-willed 5 pound ball of fur. She delights me over and over again. A scrap ... well, she may be but at least she is a scrap worth mentioning. -bd
Once upon a time I had a mechanical clown. It was supposedly an antique when I purchased it back in 1976. He stood about 3 1/2 feet tall. I kept that clown for a few years. My daughter, who was born in 1978, told me around the age of 5 that she was really scared of him. So, I did what any concerned mother would do ... I sold him ... only to find out years later that she didn't even remember us ever having him. Now I wish I would have just put him in storage somewhere because I haven't seen another one since then. Que sera, sera

-bd

Buddies forever! that was our creed.

We wrote

it way back when you were just three.

You were exuberant and happy and funny as could be.

you proclaimed to the world

"Buddies forever"

... you

and

me.

-bd

I remember sleeping with my head on my daddy's lap

as the preacher spoke to us about the Lord's love for us. At such a young age, that preacher made a lasting impression on me. Later in life another preacher by the name of Ray Christman further helped my heart to be convicted of God's unwavering love for me. I thank God for both of them.

-bd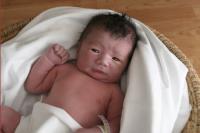 I was always the last one picked (I was a klutz). The last one in line (my last name began with a "Z"). The last one to be baptized in my family. That's all just as it should be because being the last one picked allowed me the opportunity to "hone my game" with no expectations. Being the last one in line enabled me to see that which laid ahead of me. Baptism, I knew from example, was not just a decision but it was so much more ... it was my way of saying, "Yes Lord ... I want to commit to a relationship with you and walk where you lead". I was a klutz and even though I can see part of that which lies before me, I am still a klutz and am so thankful that God continually picks me up and sets me safely back on my path. -bd
I love you. I always have (as far back as I can remember) and I know I always will. You have comforted me when I wasn't even aware of your presence and you have encouraged me when I didn't even feel weak. You always seem to be two steps ahead of me. Watching over me. Loving me. So many times I find myself talking to God or to Jesus ... but you ... you are like my guardian angel. God in three persons ... Himself, Jesus and you. The Holy Spirit. I thank God for you for I can't imagine a day without you in it.
-bd